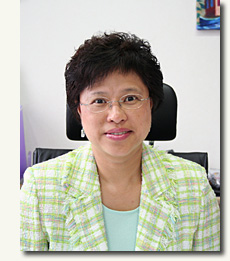 Twiggy Liu is the principal of
Twiggy MH Liu Law Office
based in Hong Kong. Prior to founding her own law practice in 2006, Twiggy had been engaged in the Intellectual Property law practice for over 25 years. She has set up and headed the Trade Mark or Intellectual Property Departments of different law firms in Hong Kong.
Twiggy handle s all types of intellectual property related cases including non-contentious, contentious, licensing, enforcement, franchising, merchandising and commercial matters. She is particularly skilled and experienced in handling IP portfolio protection , development, brand building and strategy planning. She represented many multi-national corporations from different industries. Twiggy has extensive experience and has been very successful in intellectual property rights enforcement in China, Hong Kong and Taiwan; plus on the Internet .
In 2002 and for 10 consecutive years since 2004, Twiggy was identified as an Asialaw Leading Lawyer by Asia Law and Practice.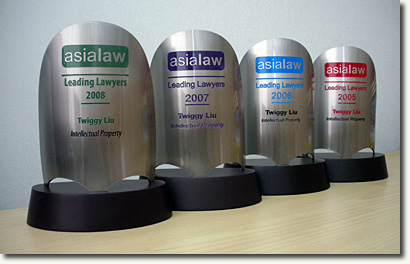 Twiggy is a member of various professional organizations including the International Trademark Association (INTA), International Association for the Protection of Industrial Property (AIPPI), Licensing Executives Society (LES-China), UK Institute of Trademark Attorneys (ITMA), Asian Patent Attorneys Association (APAA) and Hong Kong Institute of Trademark Practitioners (HKITMP). She also sits on various committees and sub-committees of these organizations.
Twiggy obtained her LLB from University of London and PCLL from University of Hong Kong. She was admitted as a solicitor in Hong Kong in 1984. She is also admitted in Australia, Singapore and the United Kingdom. Over the years, Twiggy has been playing an active role in the development of intellectual property practice and legislation.